Biography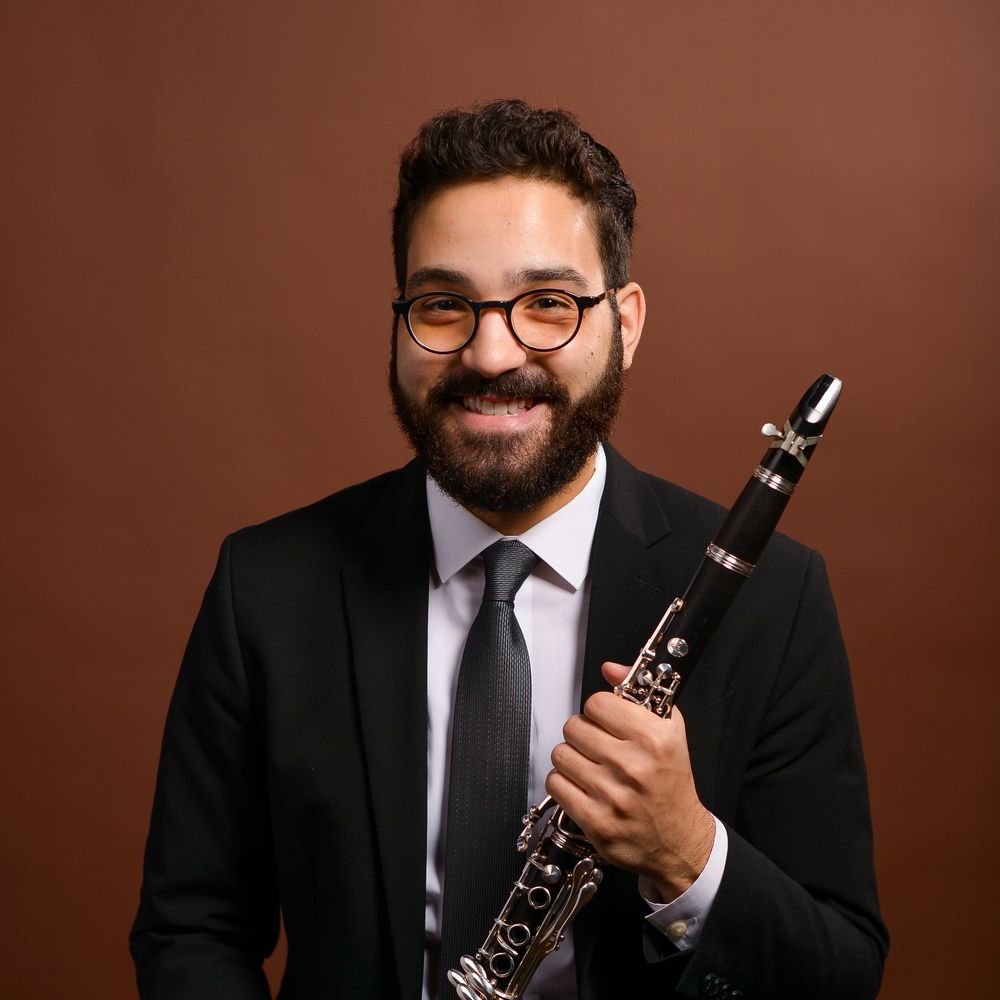 Amer Hasan enjoys a multifaceted career as an orchestral musician, chamber musician, and soloist. A winner of the 2021 Astral National Auditions, he has also received top awards in the Vandoren Emerging Artist Competition, NFMC Collegiate Competition, Yamaha Young Performing Artists Competition, Brevard Music Center Concerto Competition, and the Fischoff and M-Prize chamber music competitions. As a soloist, he has performed with the Oistrakh Symphony of Chicago, the Brevard Music Center Orchestra, and the Akron Symphony. 
Amer joined the Akron Symphony as principal clarinet in 2019. He was also principal clarinet of the Firelands Symphony, and clarinetist of the Aspen Contemporary Ensemble. 
His music festival experiences include performances at Carnegie Hall, the Brevard Music Center, the Artosphere Festival, the Aspen Music Festival, Canada's National Arts Centre, and the National Orchestral Institute. His career has brought him to travel the world, performing and teaching across North and South America, Europe, and Western Asia.
As an educator, Amer has served as an instructor of clarinet and chamber music at Oberlin College and as a teaching artist during Oberlin Conservatory's tour of Amman, Jordan. He has presented master classes for the Akron Youth Symphony, the Grafton Center for Musical Arts, and the University of Akron.
Amer received his Bachelor of Music degree from the Oberlin Conservatory of Music. His previous mentors include Richard Hawkins and Bonnie Campbell. In 2022, Amer will begin his studies with David Shifrin at the Yale School of Music, pursuing a Master of Music degree.
In addition to his commitment to being an active performer, Amer enjoys his leisure time and takes pride in his work outside of the practice room and the concert hall. He loves to spend his free time exercising, eating great food, and spending time with his orange tabby cat, Slim.